Regardless of your manufacturing, there is always a need for product labels and barcode stickers. However, if your business is established on a larger scale then labeling items on your own manually can be hard and time-consuming work. Hence, for such reasons a plu sticker machine can be used. Keep reading to learn more on the benefits of having a plu sticker machine.
This machine is used for labeling your fruits, vegetables, and other items with plu stickers that are known as barcode stickers as well that can explain details including their price as well. However, many firm owners do not understand the need and benefits of having advanced machinery.
Therefore, today we will discuss more the benefits of having a plu sticker machine. To order a PLU-1000 plu sticker machine, CLICK HERE to head over to the order page.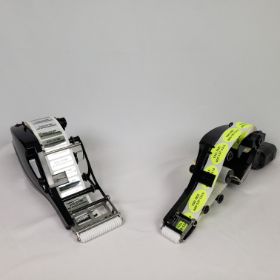 What are the benefits of having a plu sticker machine?
There are countless benefits to using a barcode labeling machine. Thereby, some of the most highlighted and basic pros of using a plu sticker machine are specified in detail below.
Maximize remaining labor work
The majority of times, many pending works that require more manpower or manual strength are left undone due to the tasks that are handled by workers instead of machines.
Likewise, the task of labeling and applying the plu stickers on products is something that a plu sticker machine can do effortlessly that too much quicker than men's power. This gives an advantage to the workers to complete other tasks that cannot be completed by machinery.
Sustain consistency in the workplace
The other reason why several companies and industries use a plu labeling machine is to maintain the work pressure for employees. The majority of the time, employees can get bored and tired of doing the same work that is peeling off and sticking plu tags on products which can be a loss for your industry.
Therefore, to avoid the shortage of employees it is better to give them ease by using the plu sticker machine that can perform the same job under a few hours or even minutes if the workload is not much high.
Reduces the chances of error
Errors and mistakes are quite common when work or task is handled manually. Therefore, if you want to lower the error risks and want smooth work then opting for a plu barcode sticker machine can be an ideal option for you.
Furthermore, oftentimes a plu label or barcode label can be printed wrong and it might cause problems for being read by the barcode scanner. Therefore, to limit such mistakes use a barcode labeling machine system.
Increase your company's profits
Yet another reason for you to work with plu labeling machinery is to increase your firm's profits. Yes, a plu sticker machine can help in boosting the company's production levels and expand your business grounds as well. Therefore, if you are looking for ways to add up more profit then try investing in a plu sticker machine.
Conclusion
If you are looking out for the benefits of having a plu sticker machine then do not miss out on reading the mentioned points.