Labeling has become a necessity. However, creating customized stickers for custom sticker guns can bring more benefits to you. It is because, with customized labels, you can add a personalized touch to your price labels while improving your branding in the best possible way.
Amazing tips to customize labels for custom sticker applicator
As more and more businesses have understood the importance of customizing labels for custom label guns. You need to understand how to stand out and create impactful customizable labels to represent your business well.
Therefore, here are some tips that we have enlisted to let you know how to customize the label for a custom label gun.
So, here we go:
Choose the label finishing carefully
There are two different options available to finalize your label finish. These include a matte and gloss finish. Gloss finish can help you add some extra saturation and shine to your labels' color. It will help you display your brand personality in a more eye-catching way.
While, on the other hand, a matte finish can give your logos a beautifully understated look by adding a frosted aspect.
You can simply choose the label finishing to complement your custom label designs more.
Create an aesthetically pleasing customize label
Whenever it comes to creating customized labels for custom label gun, people commonly think they should go with a simple design.
However, you can easily create a more aesthetically pleasing customize the label with your custom label gun as well.
For this, you should blend the label with the product shape to create an overall aesthetically pleasing custom label.
You should consider the products for which you want to create a custom label. It will ultimately keep you from creating an ill-fitting label design in the best possible way.
Always prefer high-quality images.
The quality of paper and image you are choosing must directly impact your overall custom label design. It is because a high-quality, custom label image will make your prospects consider the quality of your offered product. So, it would help if you never compromised on the image quality while choosing an image for your custom labels.
Ensure to look out at a big picture
When you are going to design a custom label for a custom label gun, most people prefer focusing on the label only. However, the best practice is to look at the big picture. For this, you should consider how your custom label will look when placed on the shelf.
Ultimately, you would be able to create a customized logo appropriate for your product category.
Don't overcrowd elements.
It is one of the most important things to consider for your customize labels for custom label guns. Never overcrowd your customize labels by adding too many graphic elements and texts. So, it is always better to add essentials to your brand logo. Keep your customize labels minimal and precise while making them stand out in the best possible way.
Get the best PLU sticker machine from APM.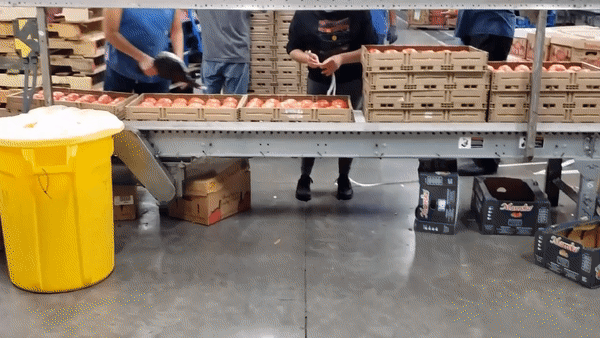 Choosing the right PLU sticker machine is key whether you need to design fruit label stickers or vegetable label stickers. PLU 100 electric gun applicator is the best to consider in this regard.
It is an easier to use, handheld machine powered by a battery. It is suitable to work with custom labels of up to 2 1/2 inch long, 1 1/8-inch-wide label with 1″-inch core. Most amazingly, this PLU sticker machine is completely portable and lightweight enough to work without getting tired.
It comes up with fast recharge time. However, its label backing paper rewinder can ensure the enhanced safety of users.
However, if you want to order it, simply contact us or CLICK HERE.